2013 Toyota 4Runner Traditional bodies on frame sport utility vehicles are a dying breed, but this is not true for the 2013 Toyota 4Runner. This model, which was introduced in 1984, has been updated regularly and extensively since then, but one...
Amanda Fitzlaff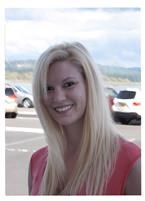 Coos Bay Toyota would like to introduce our amazing new "Greeter" Amanda Fitzlaff. Amanda is here to be certain that each customer is greeted with a warm and inviting experience as soon as they enter
the dealership. Amanda has proven to be a great asset and friendly face here at Coos Bay Toyota - come in and say "Hi", visit our new building, or have a bite to eat in the Smiling Dog Café. You are
sure to receive a warm welcome!!
Amanda's Favorite Quote: "Give a girl the right shoes and she can conquer the world" – Marilyn Monroe…and Amanda has the shoes to prove it!!!
See you soon!!
April 6th and 7th

Coos Bay Toyota is sponsoring our 6th annual bowling tournement at North Bend Lanes April 6th and 7th. Last year we had 21 teams show up to participate in the tournament from all over. The winning team, Eric Sweet, Rosanne Wales, and Adam Slater walked away with $1,170 prize money.
One of the largest prizes goes to any individual who can bowl an 800 series winning a brand new Toyota Tundra. There have been bowlers that have come close, but have yet to have a winner. Perhaps 2013 is going to be the year someone takes home a Tundra.

Click Here for details and sign up


April Special
Black & Blue - Roast Beef, Melty Blue Jack Cheese, Grilled Onions, on a Chiabatta - $6.95
S'more Specialty coffee - 20oz - $3.00
Parts and Service Contest
The Parts and Service Department are throwing a contest for the month of April. It is time that we get localized Toyota Sweatshirts and we need a good name or slogan to go with it. As we did with the name the cafe contest you will be able to enter...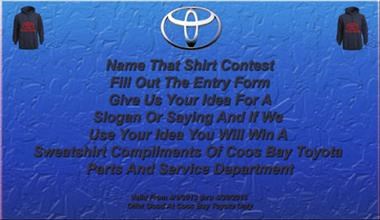 Ever since Ford rolled out the Model T over one hundred years ago, Americans have been taking to the roads for adventure. Whether you're planning to visit Wally World with the kids or finding a White Castle, the road trip is an American tradition.
It's time to go to the farmers' market! There's nothing quite like fresh, local produce. Every season has its own flavor.
Healthy good tasting, nutritious smoothies are a great way to add nutrition into your daily diet. Pomegranate and berry smoothies are rich with antioxidants and phytoflavinoids and may even lower your chances for heart disease or cancer.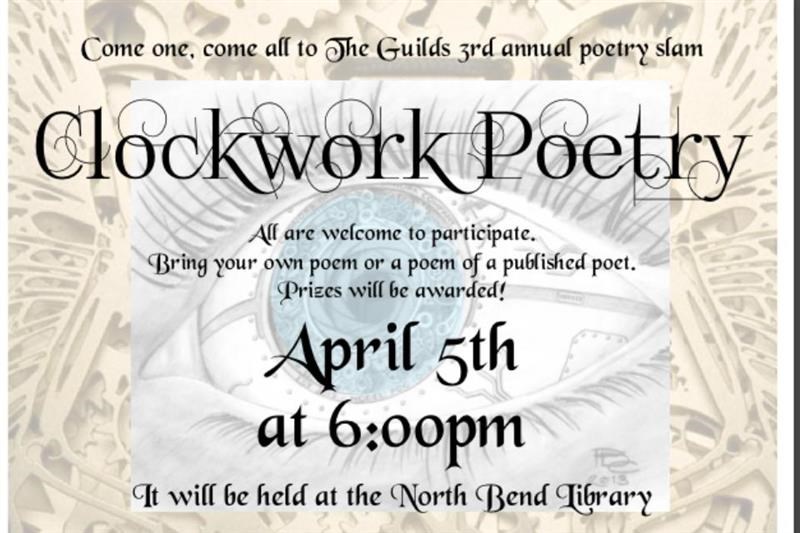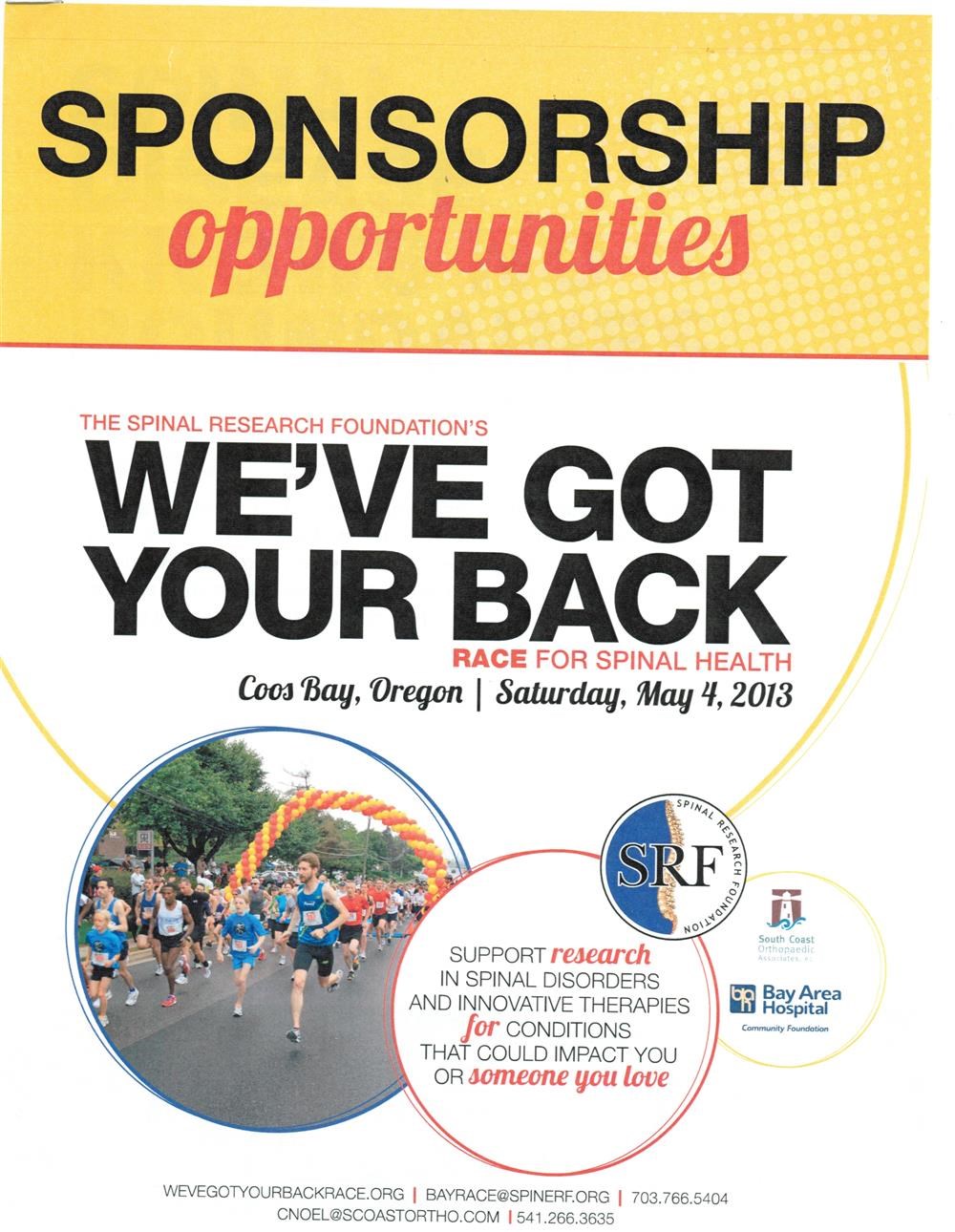 Driving Directions
Sales Dept. Hours
Mon-Sat: 9:00 am – 6:00 pm
Sun: Closed
Service Dept. Hours
Mon-Fri: 8:00 am – 5:00 pm
Sat: 9:00 am - 2:00 pm
Sun: Closed